CareCredit's flexible line of credit allows you to pay off medical expenses in convenient, affordable monthly installments. The exact terms of your CareCredit plan will depend on the care you receive, the amount you're spending and the payment options available in your area.

Use it to pay for out-of-pocket expenses not covered by medical insurance. With CareCredit, special financing options are available that may not be an option with other financing plans.
Applying for CareCredit is quick and easy. Once you're approved, you can begin using your line of credit whenever you're ready. It's important to understand the terms of your financing program clearly to ensure you get the most out of your payment plan. You won't see any charges on your account until you make a purchase using your CareCredit account.
Apply Now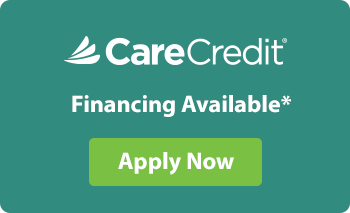 Make a Payment